POLICE REMOVE 6 SQUATTER'S FROM THE NORTH STAR HOTEL, A DECREPIT AND UNUSED HOTEL LOCATED IN VANCOUVER'S SKID ROW ON TUESDAY OCTOBER 24TH...
...From SUNDAY OCTOBER 22nd...the day the SQUAT BEGIN'S...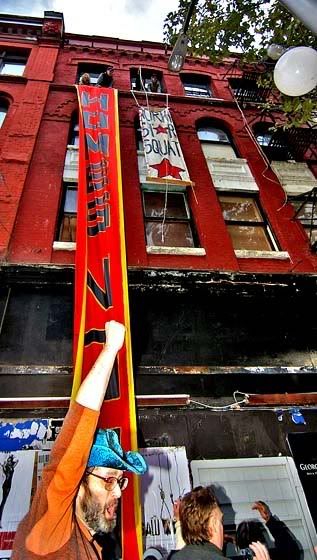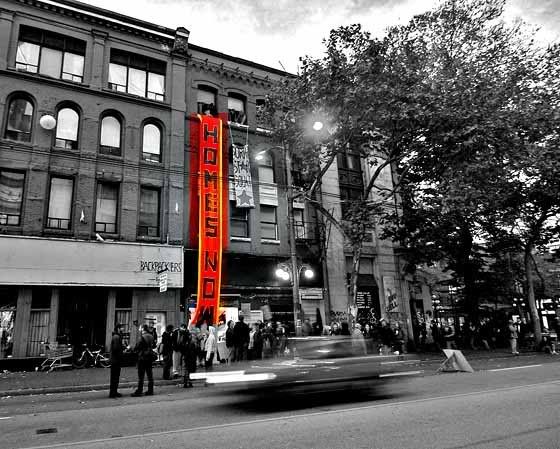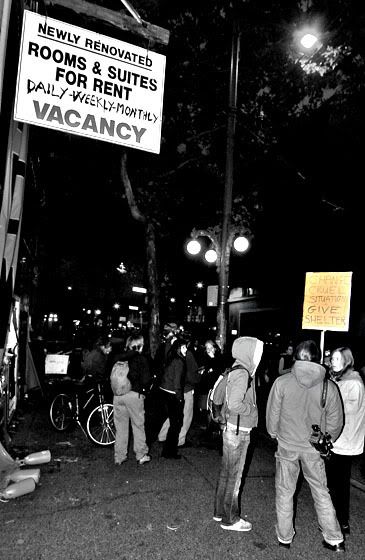 From TUESDAY OCTOBER 24th ...the day the SQUAT IS ENDED...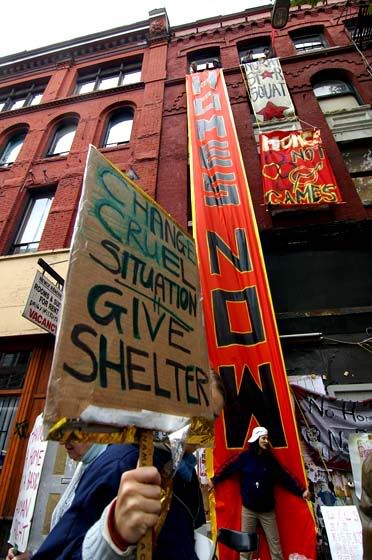 SISTER ELIZABETH KELLIHER -- a chair with the Downtown Eastside Residents Agency -- SPEAKS WITH MEDIA....
HOMELESS man MOVES HIS TROLLEY through the mass of protestors
THE REASON FOR THE PROTESORS SQUAT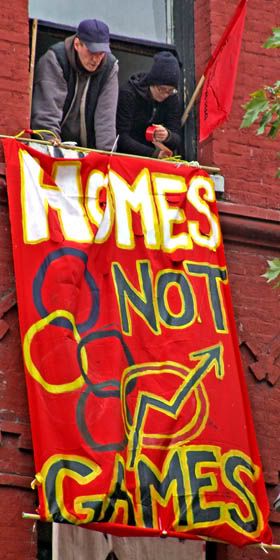 THE SQUATTER'S REACT TO THEIR SCREAMING SUPPORTER'S BELOW...
REACTION TO THE NOISE, FROM a person living in A HOSTEL next door WITH, somewhat ironically, VACANCIES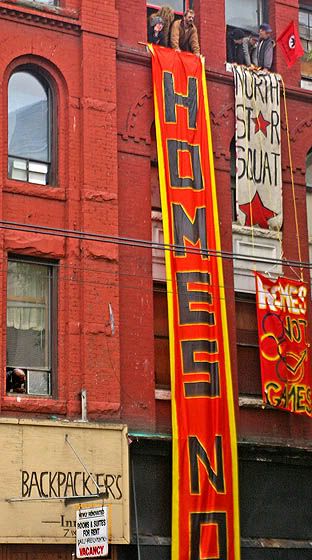 THE POLICE ARRIVE AND GIVE WARNING TO THE SQUATTER'S TO MOVE OR BE REMOVED....
THE SQUATTER'S ARE VIGILANT AND THE POLICE, WITH PERSMISSION FROM BLDG'S OWNER, UNLOCK THE DOOR AND
PREPARE TO REMOVE THE SQUATTER'S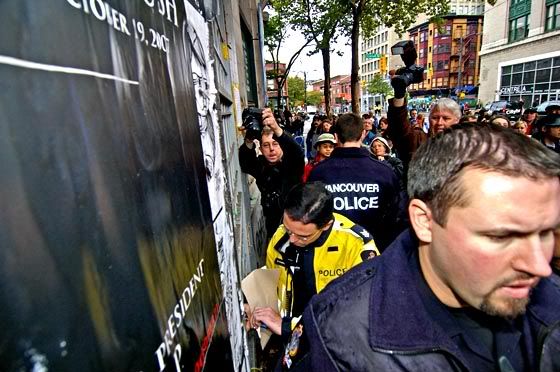 AN, obviously, EXCITED PHOTOGRAPHER, to the right of the door, PREPARES FOR A SHOT ;) as the POLICE take a peek
up the stairs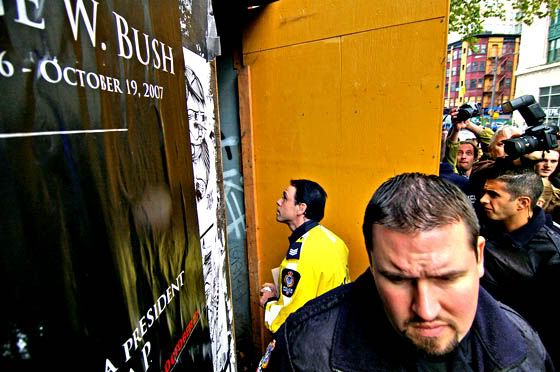 THE REMOVAL OF THE SQUATTER'S BEGINS....TO A not surprising VOLLEY OF CHEERS [for the squatters] and JEERS [to the police]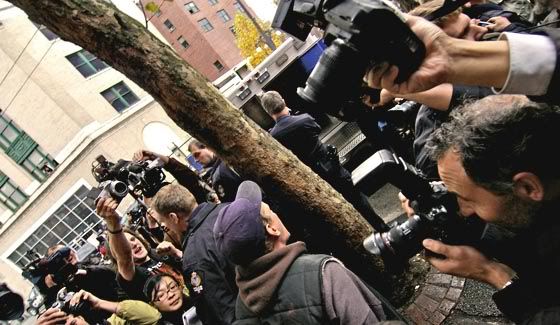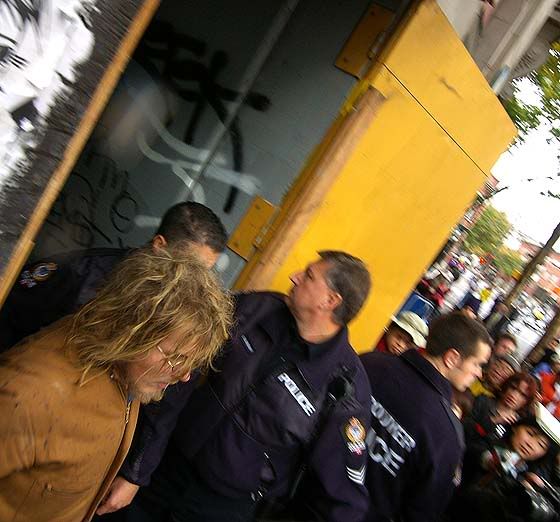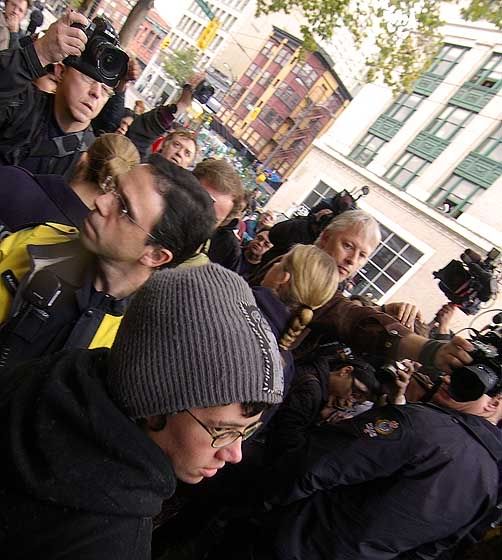 AND THEN IT IS OVER AND THE SQUATTER'S GET A FREE RIDE TO THE NEWEST SQUAT........**AT THE TAXPAYER'S EXPENSE........OF COURSE***