***TUESDAY OCTOBER 31st, 2006
The CITY HALL SQUAT that never took place with the exception OF ONE(1) LADY WEARING A SAM SULLIVAN MASK AND a ANTI-OLYMPICS SIGN ....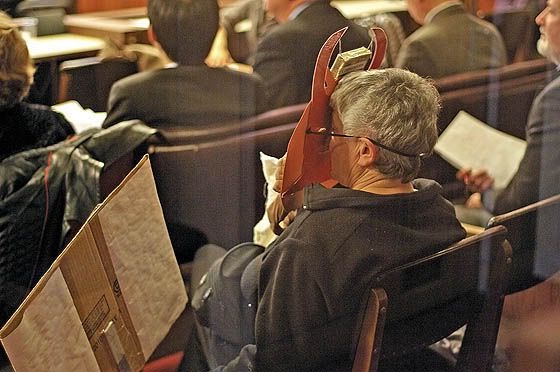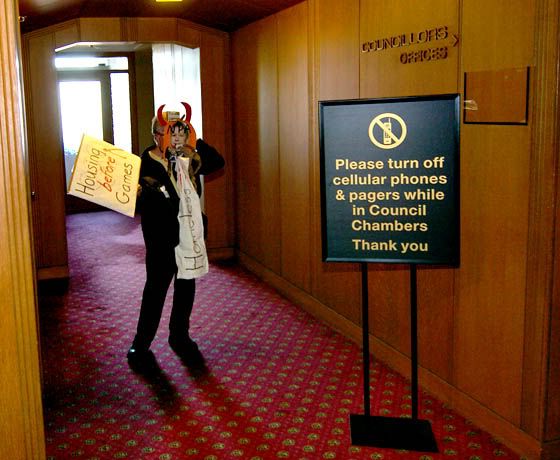 ...BECAUSE A BUNCH OF A(nti) P(overty) Committee ACTIVISTS TOOK OVER AN APARTMENT BLDG AT 2530 CAMBIE STREET...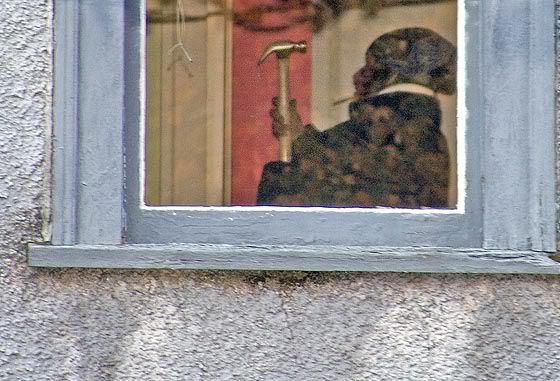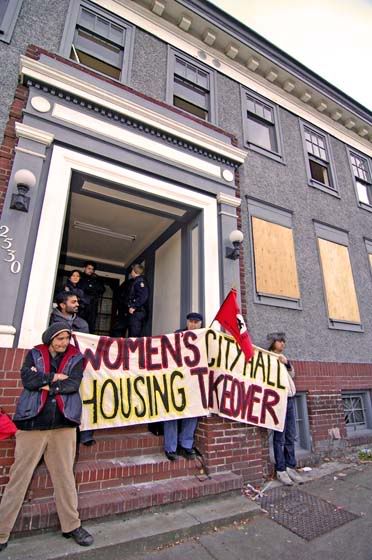 ACTIVIST'S KEPT IN TOUCH BY MOBILE PHONES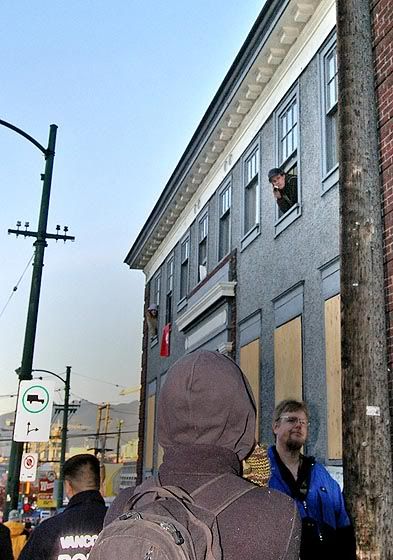 THIS WAS TO BE A SQUAT FOR WOMEN...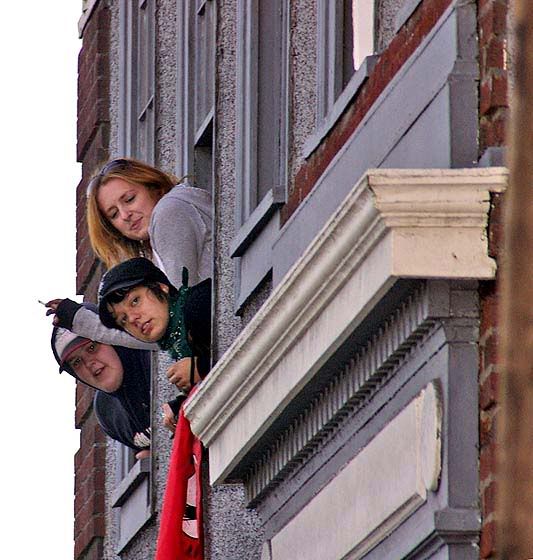 ...BUT, of course, IT WASN'T ..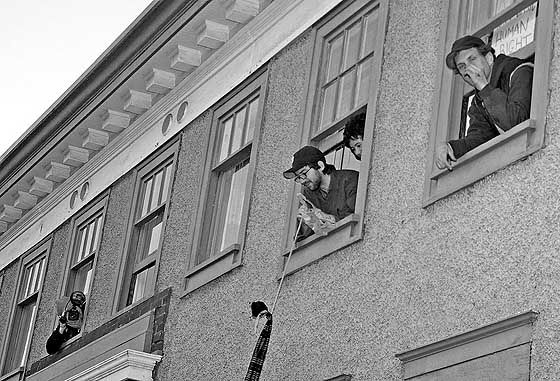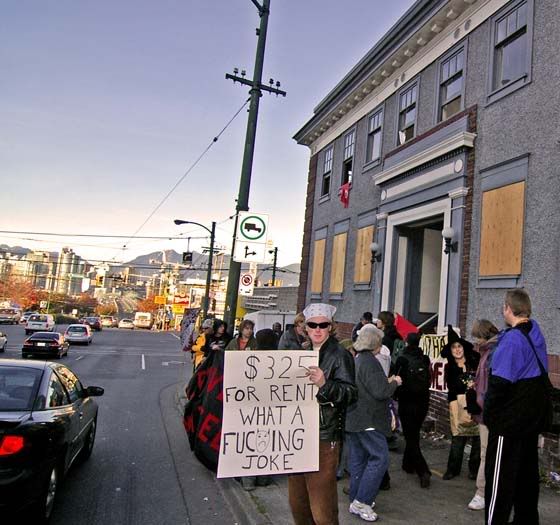 The WHOLE SCENE...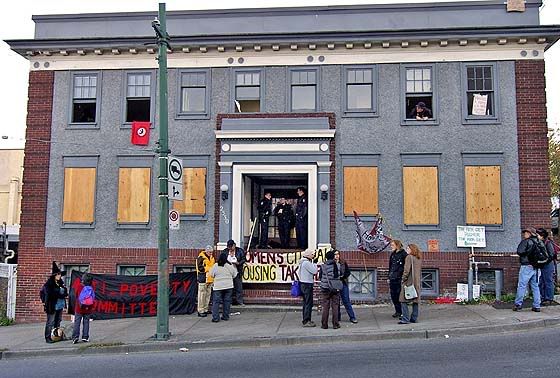 THERE WAS A **MEDIA BLOCKADE** AT CITY HALL .....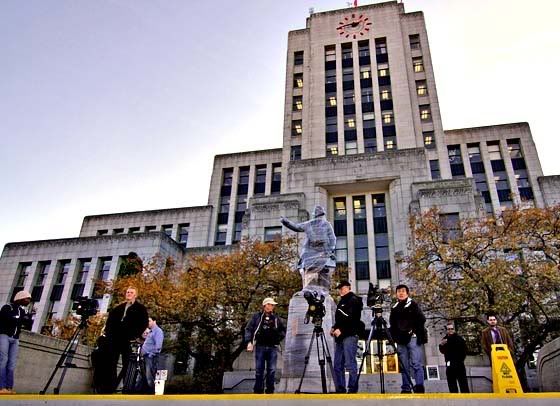 ...AND ONLY THE BRAVEST **VPD** MEMEBER'S (kind of) CONSIDERED (sort of) RUSHING ..THE MEDIA BLOCKADE...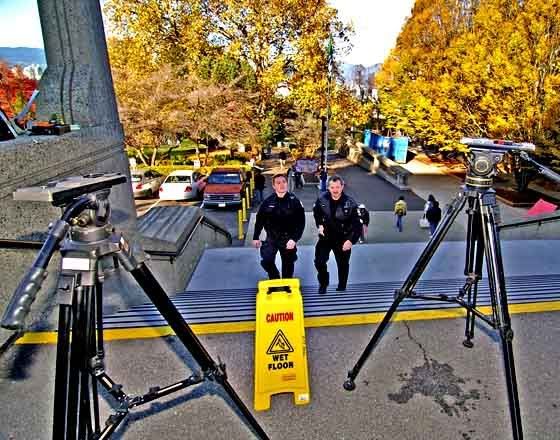 AT THE END OF THE DAY......there was someone MEDIATING THE MEDIA in DUELING BROADCASTS...;D