WOO HOOO....New entries :)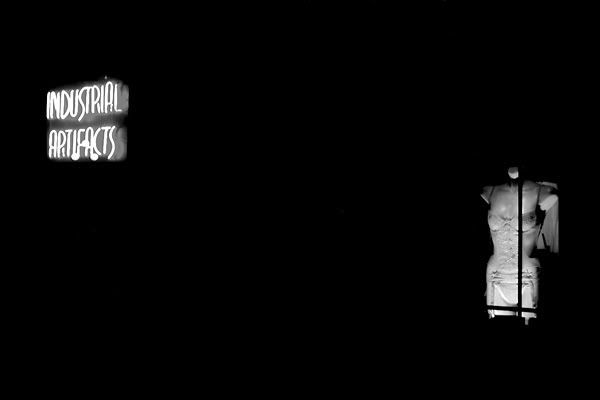 SHOOTIN ALONG PENDER STREET
Warm Rainbow
VPD shoots FREE BETTY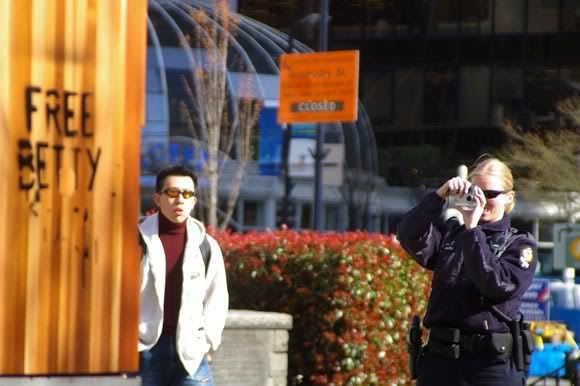 IRONIC JUXTAPOSITION .....Sign of OverDose's (Shoes over Wires) in Front of Methadone Pharmacy and transport
Three(3) flying over Three(3) Ships in English Bay ....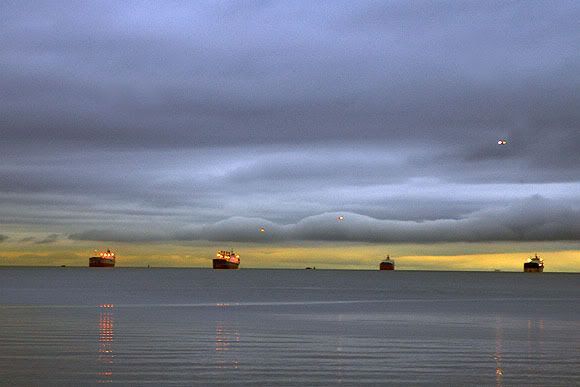 Woman arrested at Hastings and Main...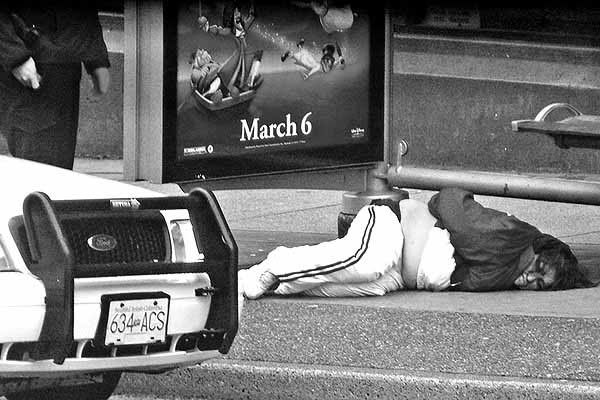 SPARE CHANGE FOR WHITE TRASH ........an innovative beggar :) ...he even got $$ from me and Mark all while scaring
the bejesus of a Chinese fellow ;D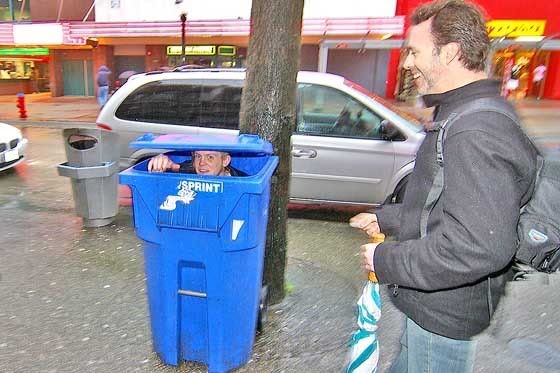 Well, it would have been a pretty sunset in colour :D ...Ships in Howe Sound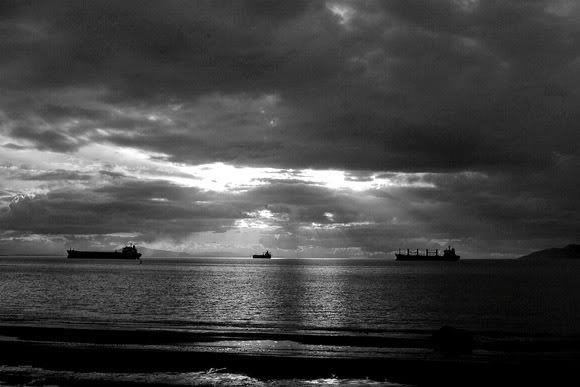 Queen of Surrey approaches Horseshoe Bay...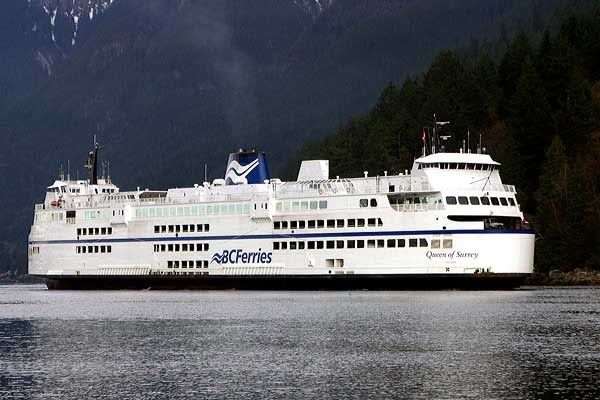 BC RAIL chugs along above Horseshoe Bay..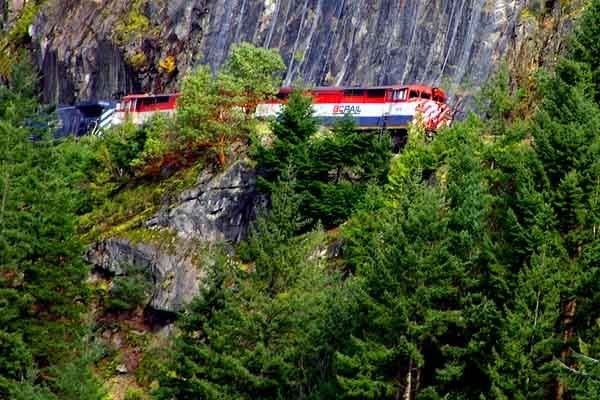 EAGLE OVER HOWE SOUND
A Sign that People will learn to dislike ......as the weather starts to improve...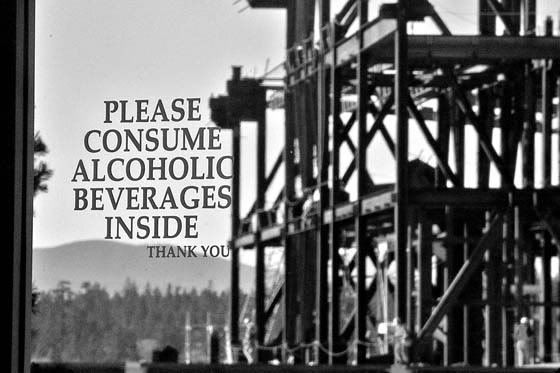 Vancouver Fire Dept now doing tours :D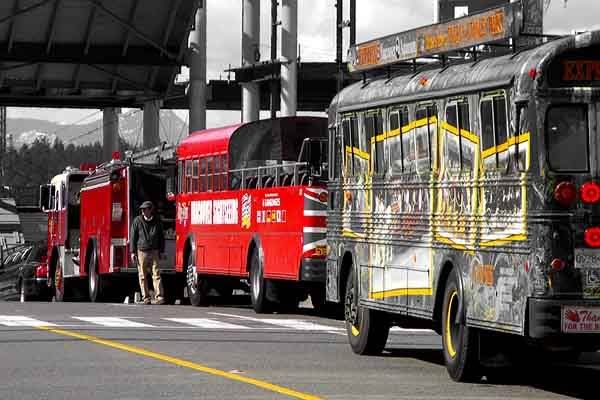 HOW does ONE find STEAMWORKS ...from the Pan Pacific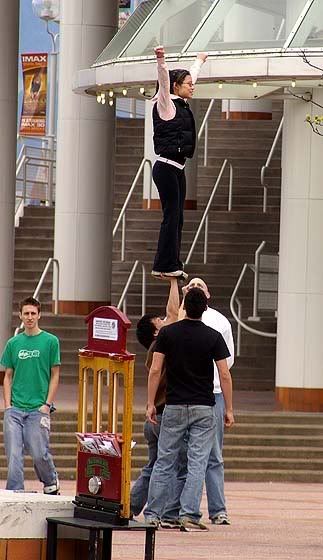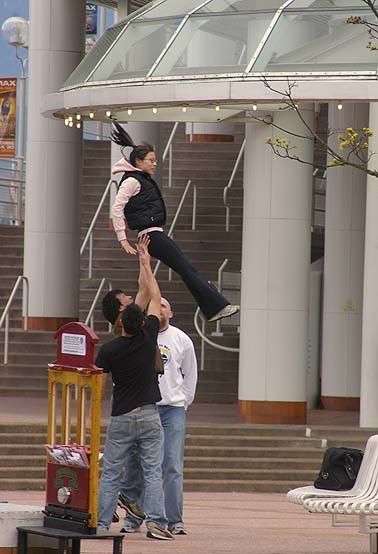 I ATTEMPT A(nsel) A(dams) :o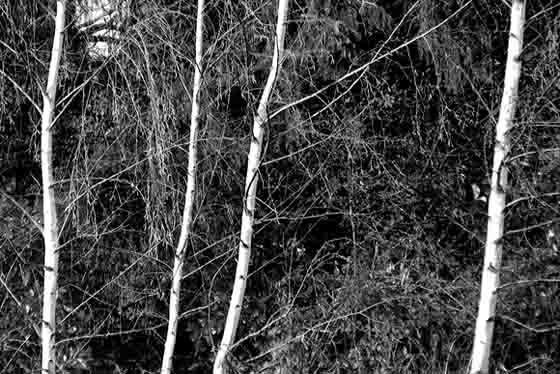 WHAT do you do when you're really bored around a Parking Garage's dirty mirror...
***AN ERA (for me) IS OVER....THE SEN$ES CAFE HAS CLOSED.....MY LAST TIME PEERING OUT *MY* SHOOTING WINDOW: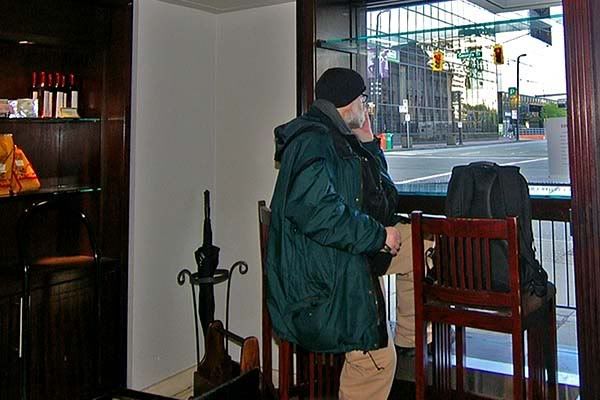 >>>> It's the NHL PLAYOFFS ---VANCOUVER vs DALLAS <<<<<<
JOYOUS CANUCKS FANS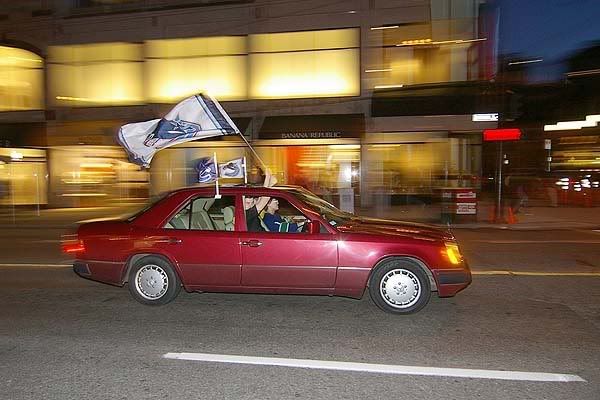 NOT SO JOYOUS CANUCKS FANS .....getting a $138 ticket for leaning out the window with a Canucks flag...
STILL CONTINUING WITH THE HOCKEY THEME... A Busker in Gastown with a HNIC Jersey on ;D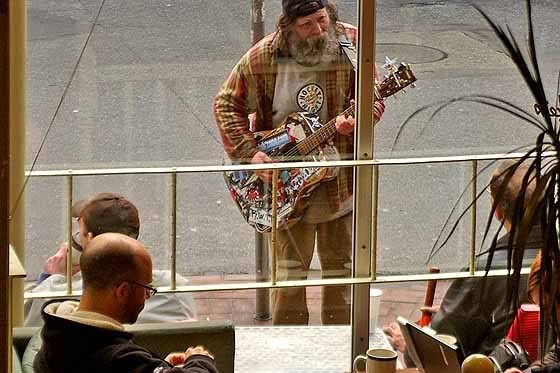 BORED VPD OFFICERS after the CANUCKS LOSE ON THURSDAY NIGHT :(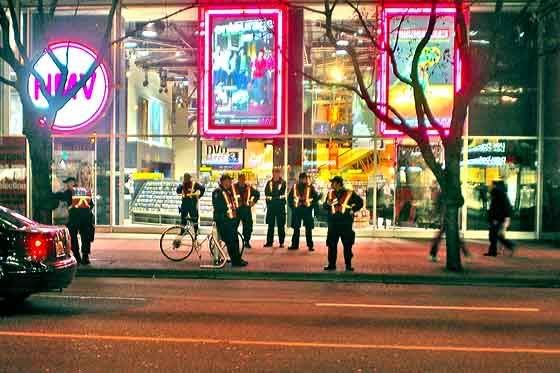 Shadows on the 900 block Granville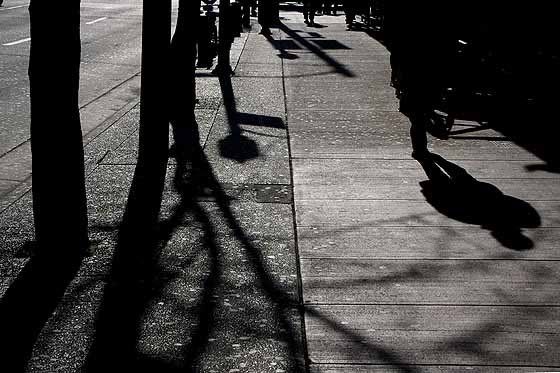 WHY I STAYED IN THE VAN at Spanish Banks ;D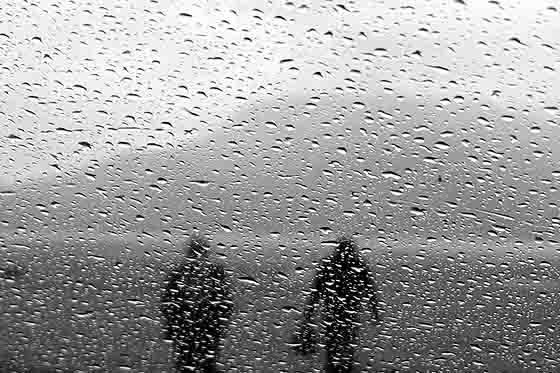 SHOT FROM THE SUN RUN....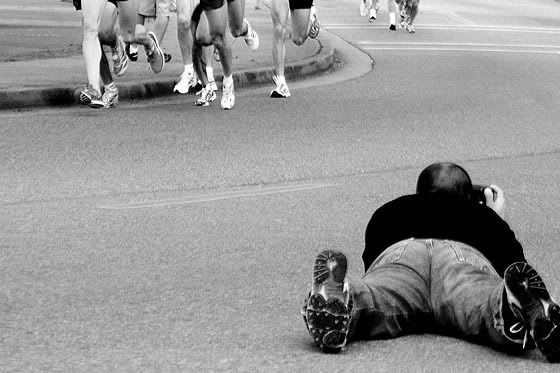 HOW DO I GET THERE ?????????????????????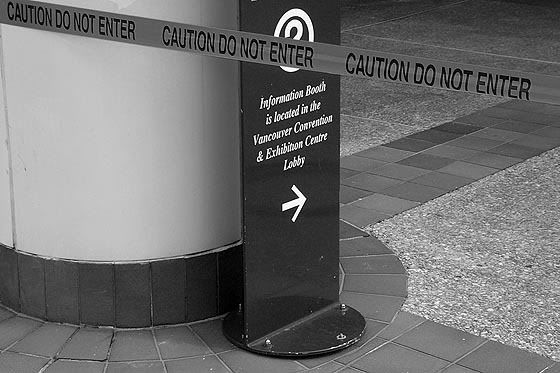 AND, LASTLY, FROM SATURDAY (April 21st) ....ADJUSTING THE **BUNNY EARS **