MAYOR SAM SULLIVAN VISITS THE GRANVILLE MALL'S "ENTERTAINMENT" DISTRICT' AND THE NEW (and hopefully) CONTINUING POLICE PRESENCE....AND WITH THE SIGNIFICANT DROP IN INCIDENT'S REQUIRING POLICE and/or EMERGENCY
SERVICES.....IT WILL BE A REGULAR THING...even though IT WILL REDUCE THE number of PHOTO-OP'S !!!!!!!! :o
1) MAYOR SULLIVAN VIEWS AND DISCUSSES THE MALL WITH VPD SGT. PATTERSON:
2) MAYOR SULLIVAN, ROXY STAFF, PATTERSON and (on far right the officer in charge of) DISTRICT ONE (INSPECTOR LEMCKE)
WATCH AS THE VPD'S MOUNTED SQUAD PATROLS THE 900 BLOCK OF GRANVILLE STREET:
3) THANK GOODNESS the PHOTO-OP'S ARE NOT ELIMINATED.................ONLY REDUCED (in numbers):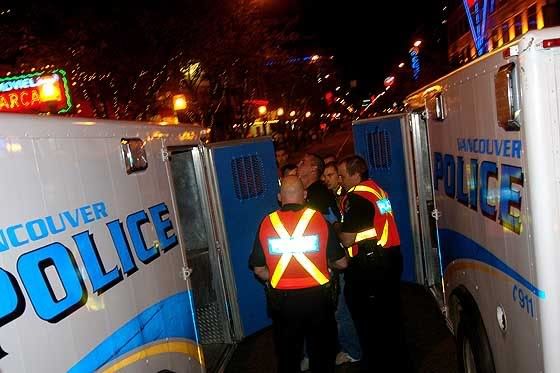 4) AND, thank goodness, EVEN IN SOME LESS THAN PLEASANT SITUATION....PLEASANTRIES CAN BE EXCHANGED :)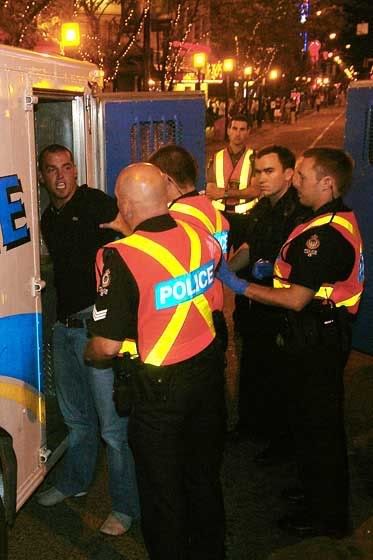 ********A (mostly) CYNICAL VIEW (over the 4 nights) OF THE 2007 FIREWORKS....************
TRANSIT SECURITY LOOKING FOR NE'ER DO WELLS:
THE *SMART* BEER DRINKER'S HAVE BEEN HERE: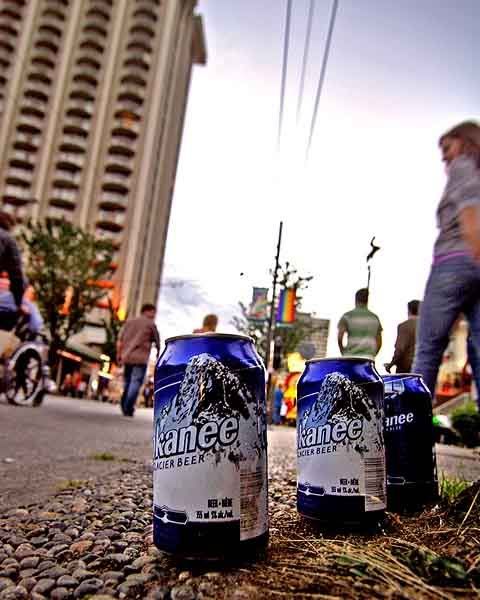 RESULTS OF BEING A *NOT SO SMART* BEER DRINKER: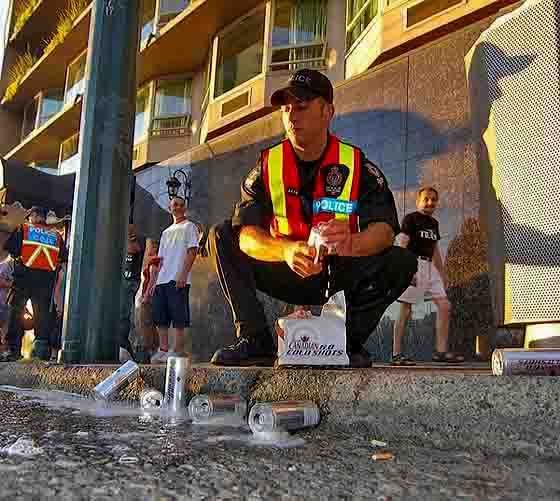 THE PEOPLE KEEPING ON COMING......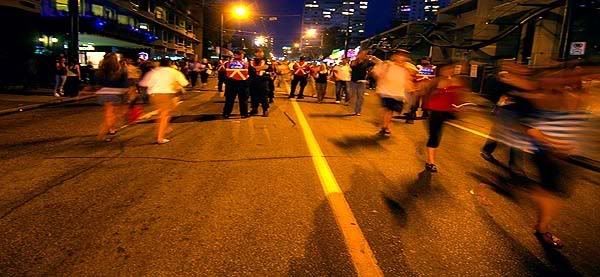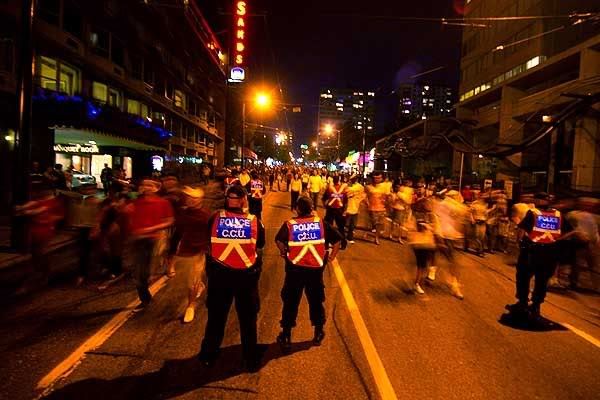 A FIREWORKS SHOT.............kind of..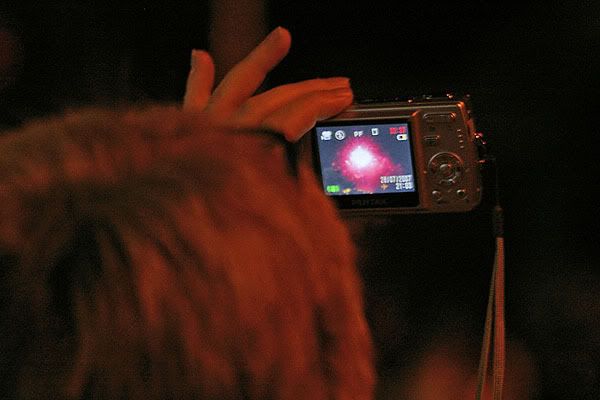 WHERE (some of) THE *SMART* BEER DRINKER'S DANCE AND (kind of) WATCH THE FIREWORKS FROM: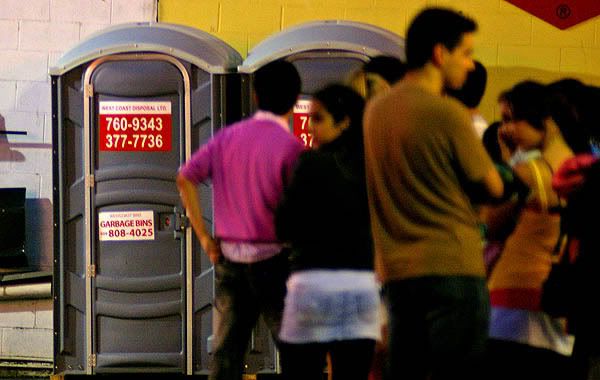 WHERE SOME OTHER PEOPLE WATCH AND (kind of) DANCE WHILST WATCHING THE FIREWORKS:
WHAT THE **expletive deleted**??? HOW DID AN (almost) REAL FIREWORK'S SHOT MAKE IT IN HERE ???????
**THE FIREWORKS HAVE JUST FINISHED....WHICH CAN ONLY MEAN IT TIME FOR A LITTLE SOCIAL INTERACTION ....WHICH,
ON OCCASION, CAN LOOK LIKE A GROUP HUG .........GONE A TAD TOO FAR: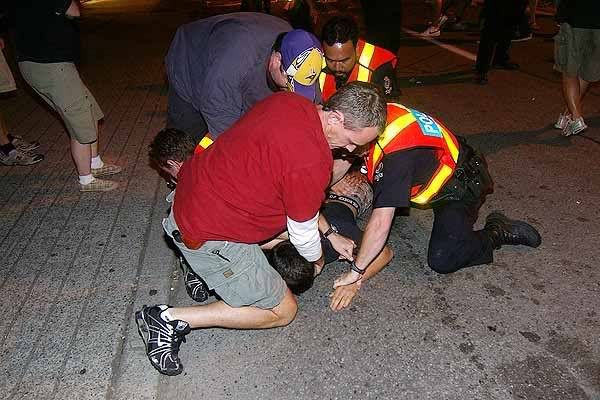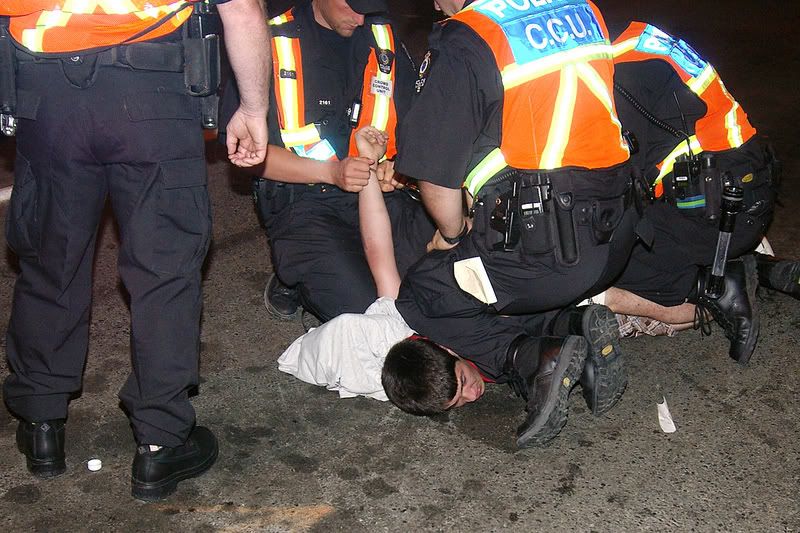 **NOW THE FIREWORKS ARE OVER...........SO IT'S TIME TO HEAD OFF HOME.....AND SOME FOLKS GET THE LUXURY
OF A RIDE. albeit not directly, HOME: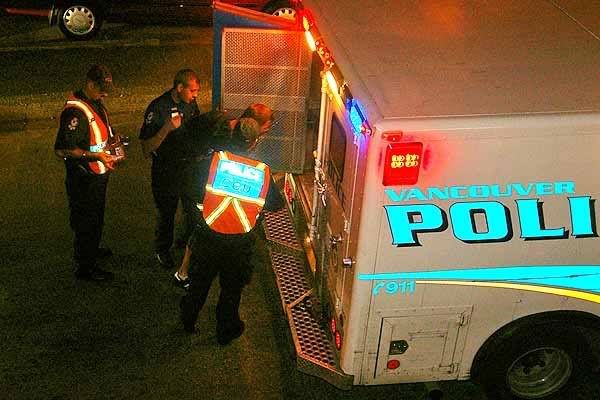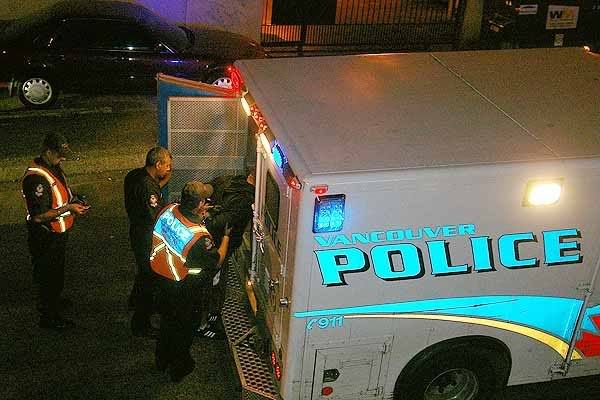 WHILST SOME POOR SOD'S ...HAVE TO WALK HOME.....BUT THEY DO GET TO BE SEEN :)
**THIS WAS DUNNE AND RUNDLE CAMERA'S (at 891 Granville) BUT NOW IT'S THE Inside of the NEW *REC ROOM* FOR the GRANVILLE MALL MAGGOTS ...... OR ......The NEW McDONALDS on Granville:**
1) THE ENTRANCE:
2) THE STAIRS: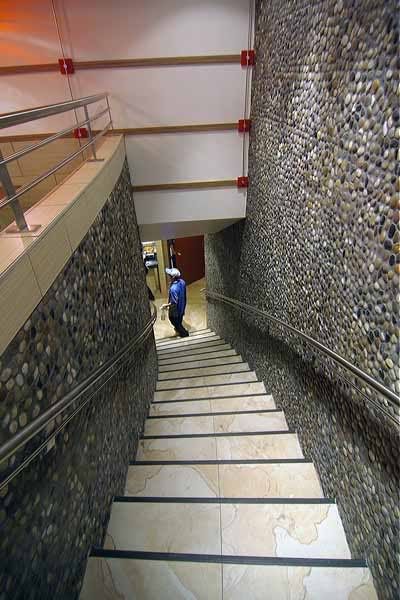 3) A NICE, ALBEIT STUPID, TOUCH BY McDONALDS and I AM SURE THE GRANVILLE MALL MAGGOTS WILL GLADLY
GIVE UP THEIR SEATS FOR TOURISTS VISITING VANCOUVER IN THE COMING YEARS :(
4) THE REAR OF THE UPSTAIRS: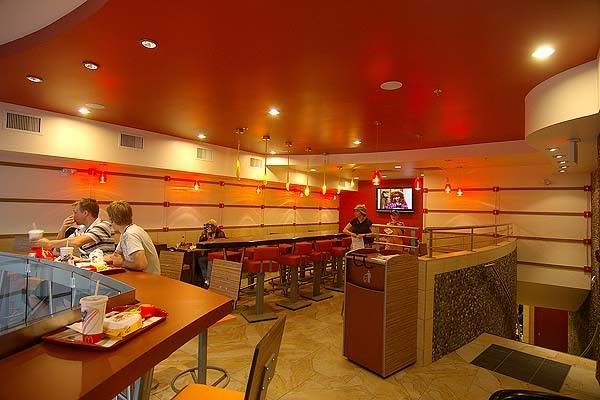 5) THE FRONT PORTION OF THE UPSTAIRS:
6) THE VIEW DOWNSTAIRS AT THE FRONT OF THE STORE: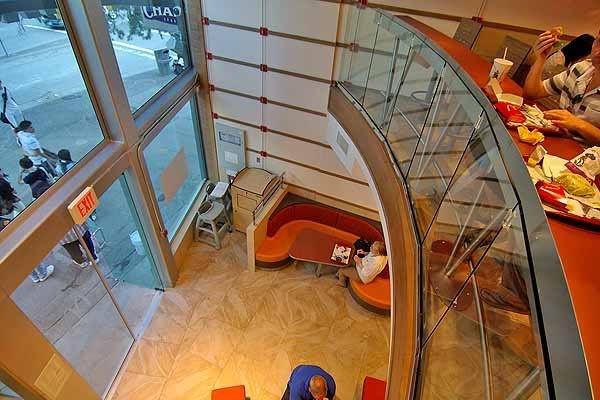 :
Labels: igsmr